I was raised in the church. Went on a mission which began my questioning the reality of what I had been taught. I usually work Sundays so my typical Utah ward thinks (and treats me) like I am inactive if that makes sense. My wife is super devoted so I go along to get along. Anyhow, it's good to have learned that I am not the only person who has seen behind the polished exterior of the church.
---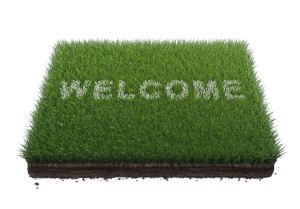 Pull up a (folding) chair and relax.

Faith does not give you the answers, it just stops you asking the questions.
-Frater Ravus
Keep the company of those who seek the truth - run from those who have found it
-Václav Havel
Brilliant.
---
As Brigham would have said, "this is the place".

Welcome.

Love to hear more of your story.
Out beyond ideas of wrongdoing and right doing, there is a field. I'll meet you there.
Rumi
---
Posts: 1162
Joined: Mon Nov 07, 2016 2:50 pm
Contact:
You made a good choice joining. You'll find this a good middle of the road forum with reasonable discourse. Great taste, less bitter
---
We are glad you found us. We really do want to be welcoming to believers and contain less vitriol. It's be a tough couple of weeks for all of the reasons that you understand. It's been weird to see faithful Mormons show up on reddit.com/r/exmormon so that their concerns about the unfolding Joseph Bishop scandal could be aired and not censored in the faithful reddit subs.
---
Welcome to NOM. I'm glad you were able to scratch through the polish and I hope you can find a good balance with your wife's activity. It can be tricky.
"The easy confidence with which I know another man's religion is folly teaches me to suspect that my own is also." -Mark Twain

Jesus: "The Kingdom of God is within you." The Buddha: "Be your own light."
---
Welcome to the NOM ward family!!!
...walked eye-deep in hell
believing in old men's lies...--Ezra Pound
---
Welcome!
---
Welcome to NOM! There are lots of us going along to get along here. Some days are fine some are unbearable. I hope you find some respite here.
"I would write about life. Every person would be exactly as important as any other. All facts would also be given equal weightiness. Nothing would be left out. Let others bring order to chaos. I would bring chaos to order" - Kurt Vonnegut
---
Welcome! It is good to realize that you aren't crazy.
Always been the good kid, but I wanted to know more, and to find and test truth.
---
Who is online
Users browsing this forum: No registered users and 2 guests