I've decided to take matters into my own hands and start a grass roots effort to agitate Mormon leadership into policy change.
What: The Great Garment Rebellion of 2022
When: Summer 2022. Month and date TBD
Where: We will march down state street in Salt Lake City and end up in front of the Church Office Building. Exact route TBD
Why: We call upon the leaders of the Church of Jesus Christ of Latter Day Saints to end the practice and requirements of daily wearing of Mormon Temple Garments, also know as Polygamy Panties, Sex Prevention Suits, Jesus Jammies, and all other names that elicit loud laughter.
How: all protestors are invited to wear a pair of LDS temple garments either over their clothes or under their clothes. Participants may choose whatever level of comfort works best for them. At the end of the March, participants will remove their garments and place into a large plexiglass box on the sidewalk in front of the temple/COB.
Participants wearing garments under their clothes pay choose to strip down and remove them in public, declaring their freedom from the hideous garment. Participants wearing them over their clothes may also disrobe and symbolically demonstrate their freedom from the control placed upon them during their initiatory and endowment.
The goal would be to publicly fill the large plexiglass box with garments.
Bring protest signs, old pairs of garments to discard, and your voice!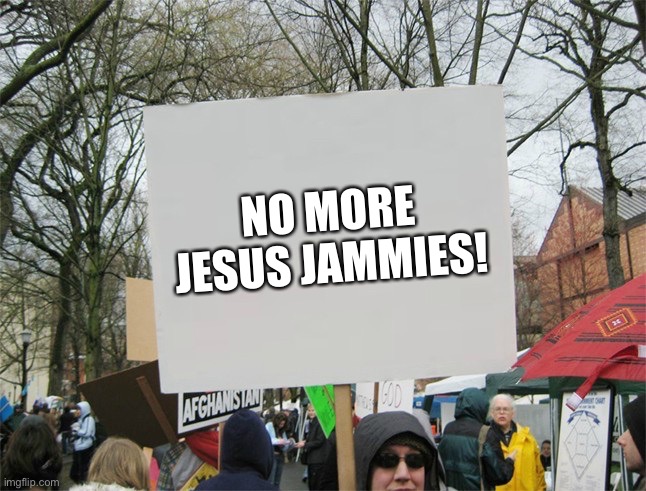 More details to come.