Do you guys remember any GAs that got excommunicated? What they looked like while active versus after their excommunication?
I was thinking about George P. Lee for example: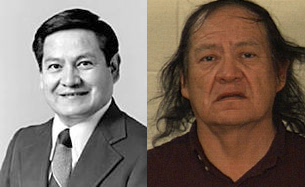 Does the countenance really change to sadness and darkness? Buffetings of Satan or just lost income and privileges once enjoyed? Everyone I met who left or got exed looked run down but that could my own personal observation so I don't want to generalize. But they looked like they had lost their shine or had been through tough times.
Is there a real light of Christ when we follow the program? I know when I was active I got fat. Went inactive and got fit. Then went active again and now I look better but not as fit. My countenance isn't that great when compared to older TBM photos but it's not depressing like George's.
Just a thought.