****Look to the end of this thread for a new picture each week****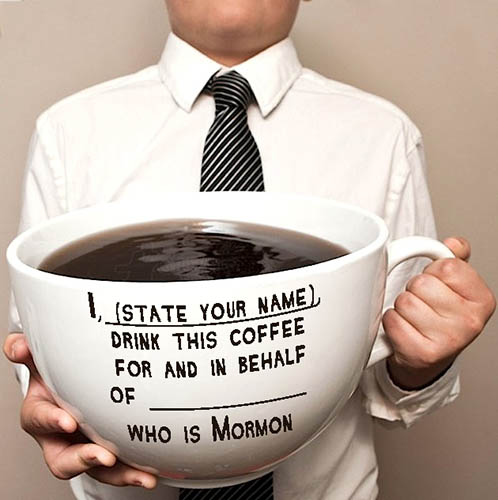 We meet upstairs

IN THE CONFERENCE ROOM

at 10:00 am
- we are almost always the only ones there at the time. Just head to the CONFERENCE ROOM filled with loud laughter.
Everyone is welcome
- some of us get coffee and some of us don't. No RSVP needed. Sometimes it's a big group, sometimes it's small. So, come on out and join us--we'll steal a bagel, kick a few puppies, and join in loud laughter at the expense of the Lard's Anointed!!
If you're in Utah (depending on where) come on out on Sunday to our meetup. There's good food, coffee, and conversation.
On June (date TBD), several of our TBM/NOMish DW's will be there in attendance. (They sit by themselves in a different area than us.)
If you have a TBM spouse or otherwise important person in your life and want them to come with you, but are unsure of what kind of experience they will have, have NO fear. TBM DW(s) are willing to attend so they have someone they can talk to and can be a buffer if needed.
Our location...
Harmons Bangerter Crossing store:
Every Sunday
, 10:00 am to Noon we meet
upstairs in the CONFERENCE ROOM
. You can't miss us.
Harmons Bangerter Crossing
125 East 13800 South (immediately east of I-15) Draper, UT 84020
It's the best free 'therapy' you can get if seeing an actual therapist is maybe not an option right now.
Seriously, many of us that show up have bought the t-shirt and understand where you are coming from. Sometimes being able to meet with other ex-mos in person is a life-saver. Come on out and tell us your story.